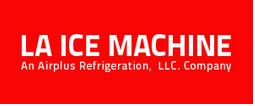 Ice Machine, offering scheduled maintenance, installation, repair, and replacement to leading commercial companies in LA, completes 44 years of successful operation
Los Angeles, CA, 2nd August 2022, ZEXPRWIRE, Ice machines are critical equipment, especially in a state like Los Angeles. Every corporate company, restaurant, hospital, café, and bar has a commercial ice machine. Quality ice machines tend to be expensive, which is why companies like LA Ice Machine offer rental programs with fixed monthly payments.
LA Ice Machine charges around $165 per month for their commercial ice machine rentals, an ideal option for start-ups and other businesses struggling with finances. This way, they wouldn't have to worry about buying an expensive ice machine and can return it whenever they want.
The certified and trained technicians at LA Ice Machine also offer maintenance and repair services at a specific scheduled time. Since commercial ice machines are used regularly, it requires regular maintenance due to dirt and contamination buildups. The professionals at LA Ice can take care of that issue as well.
A representative at LA Ice Machine stated, "At LA Ice Machine, our mission is to make ice machines accessible to all businesses who can't afford to buy one. Our rental programs are designed to enable pre-production of ice so no business face inconvenience. We also offer bi-annual maintenance and repair services at a scheduled time. This helps reduce downtime and surprise breakdowns in the middle of a busy day."
"Our company has completed its 44 years, and we take great pride in all that we've accomplished. We are one of the leading ice machine rental companies in LA with a strong customer base," he added further.
This LA-based ice machine company also offers rental programs for ice dispensers, ice storage, and 24-hour emergency repair services to its customers. The company has installed more than one thousand ice machines in the commercial business sector of Los Angeles, including hospitals, bars, cafes, corporate offices, schools, and other facilities.
The company's primary mission is to make high-quality and crystal clear ice of palatable taste accessible to commercial and residential customers in LA.
About LA Ice Machine, LLC
LA Ice Machine, LLC. is a leading commercial ice machine rental provider in LA. Their rental programs include installation, maintenance, and repair of ice dispensers, ice machines, and ice bins across different industries in LA. For more information, visit their website by following the link given below.
The Post With Over 44 Years of Experience, LA Ice Machine Is One of The Leading Commercial Ice Machine Rental Companies In Los Angeles appeared first on Zex PR Wire