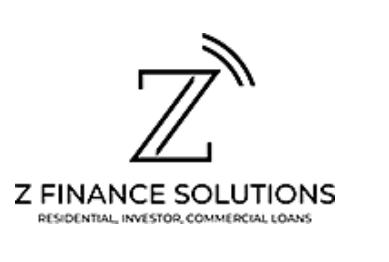 A team of realtors and loan officers provides commercial and residential services for first-time buyers making the process simple and fast.
Texas, US, 2nd August 2022, ZEXPRWIRE, Acquiring a home is a long-term decision that merits prolonged thought and financial planning. Many families in the United States plan for up to 5 years before finally settling down in a home they're satisfied with. With real estate prices going higher with each passing year, prospective homeowners in Texas need exceptional home loan deals now more than ever.
That's where Z Finance Solutions comes in. Headed by the capable team of Matt and Jennifer, the home buying consultant and solutions provider works tirelessly to help people in Texas acquire homes through their expert property finding and loan acquisition skills. Whether consumers are in the market for commercial loans or home loans, the dynamic duo uses their expertise to help individuals get the best price and a financial source to help them along the way
Speaking on their home loan deals in Texas, a representative of Z Finance Solutions had this to say, "We're on a mission to make buying real estate as easy as possible through our diversified range of solutions. With Matt and Jennifer heading their respective loan disbursing and property acquisition, we aim to help Texans find the best deal possible and seal the deal through our mortgage loan needs."
Z Finance Solutions has helped several individuals find the perfect home in Texas. While Jennifer thoroughly reviews all of the potential properties and keeps an eye on the budget, Matt helps with the loan proceedings. He can pull up soft credit scores that allow people to get approved for a larger loan.
Apart from their home loan deals, Z Finance Solutions provides potential homeowners with diverse property investment advice. Real estate is considered one of the most lucrative long-term investments of the current era, and with Matt and Jennifer's expert tips, homeowners can rest easy knowing they're making an excellent decision for their future.
The company believes that individuals should go more towards commercial home buying to diversify their investments and secure their long-term financial security. Generally, commercial loans are offered for five to 20 years. They have a longer amortization period than residential loans. The loan-to-value ratio of commercial real estate loans is typically around 65% to 80%.
Texans that are looking to make private or commercial real estate investments are encouraged to find the contact information for Z Finance Solutions below.
About Z Finance Solutions
Z Finance Solutions is a Texas-based firm run by Jennifer and Matt Zavaglia. Their company offers Texas property buyers loan assistance and realtor services under one roof. They work with clients to help acquire both large commercial villas and smaller residential properties.
Media Contacts
Company Name: Z Finance Solutions
Website: https://zfinancesolutions.com/
Contact: 512.820.8146
Email: [email protected]
The Post Z Finance Solutions Helps Clients Acquire Excellent Home Loan Deals in Texas appeared first on Zex PR Wire