Brussels, Belgium, 8 Jan 2022, ZENFI AI is among the latest competitors to enter the NFT arena, and with a trick up its sleeve. The project claims to marry NFT and AI, two of the hottest buzzwords in the 2022 tech world. They have opened their airdrops, and are preparing for their Initial Stake Offering soon.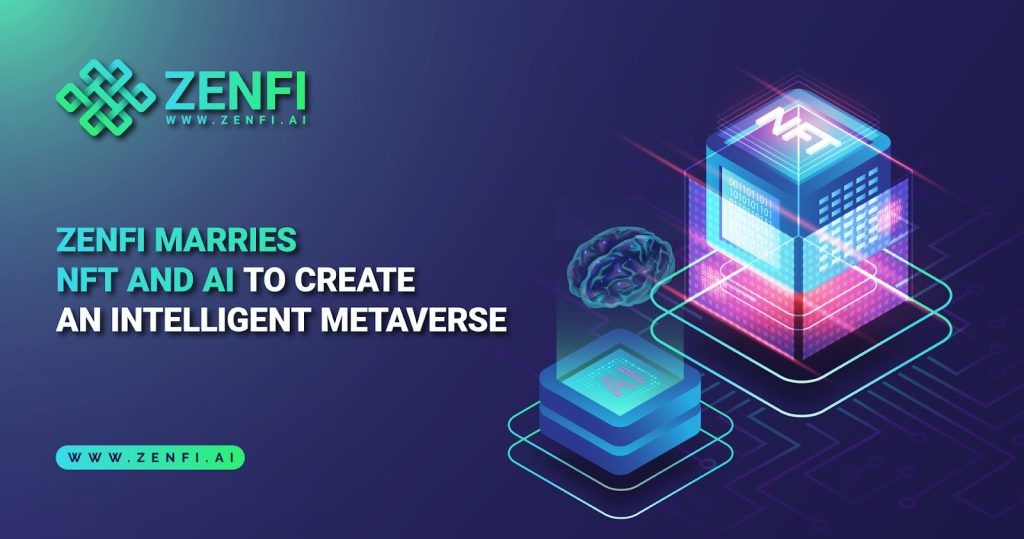 ZenFi AI combines computational neuroscience and neuroinformatics to emulate human beings' mental state by a series of computer codes. By bringing such codes on-chain, and denoting them under a format of NFTs, ZENFI AI can tokenize human intelligence and store its representation on an everlasting storage of blockchain. They move even a step further, creating a Train-to-Earn economic model. In such an incentive model, one can either pay others to provide valuable dataset on which their own intelligent NFTs could learn and train. Alternatively, one can also let their well-trained intelligent NFTs interact with others, providing intelligent services, thereby earning service fee.
In other words, ZenFi AI is working towards an intelligent metaverse that preserves our mind and intelligence beyond the limitations of the physical world and our own flesh. Ultimately, ZenFi protocols will enable each human being to create an emulation of his/her mental state (i.e., mind and soul), encode it into a digital form, and place it onto a decentralized and everlasting storage medium under a format of an intelligent NFT. Such an intelligent NFT serves as a lively avatar of one's self in the metaverse.

One more novel trait of ZENFI AI lies in its fund-raising, through Initial Stake Offering (ISO). While their token, namely ZENFI, is currently tradable on PancakeSwap at the price on the north of 2 USDT/ZENFI, their ISO puts ZENFI on sale at as low as 0.7 USDT/ZENFI. ZENFI obtained in their ISO will be automatically staked for a period of 180 days, with a 26% APY.
To enlist the support of key influencers, ZENFI's ISO comes with two forms of community rewards, one based on direct referrals, and the other based on the overall outreach of one's influence. These rewards are designed to incentivise the communities on working together with us in building the large user base for ZENFI AI.
Media Contacts
Website: https://zenfi.ai
Email: [email protected]
Twitter: https://twitter.com/ZenFiAi
Telegram: https://t.me/ZenFiAI
Community Developer Enquiry: [email protected].