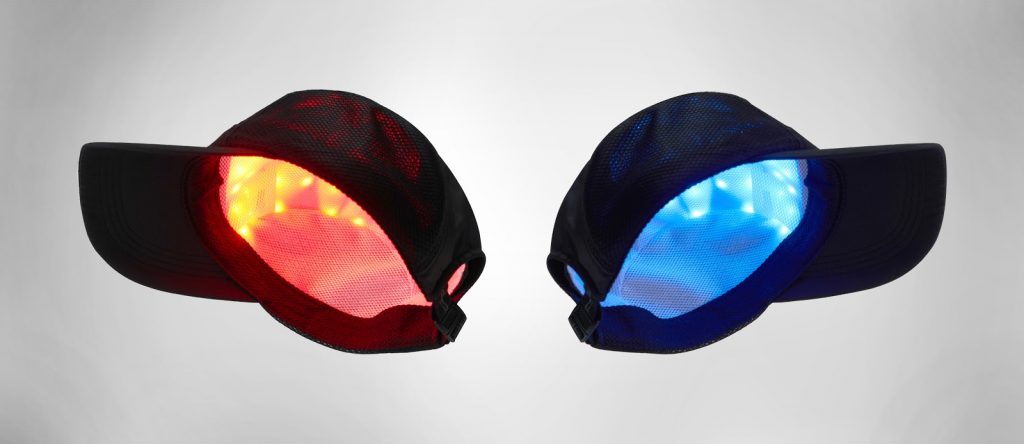 Newport Beach, California, 27th February 2021, ZEXPRWIRE – In order to provide an alternative for those with hair woes, the team at ZeroT has created a cap that encourages hair growth by stimulating hair follicles while also helping to reduce oil and dandruff in your scalp through light therapy.
On the outside, ZeroT Cap looks like any other chic, black baseball hat. No wires, slim, and extremely comfortable. On the inside, however, are 50 flashing lights specifically placed to target the head's hairline and crown—areas most prone to hair thinning and hair loss.
ZeroT emits two types of lights, red (650nm) and blue (405nm), that serve two different treatment purposes. The red light reaches deep into the scalp to increase blood flow, resulting in fuller and thicker hair. 
The blue light, on the other hand, targets the surface of the scalp to reduce unwanted oils and inflammation. It even has a dual mode that offers total care.
With a single 20-minute session per day, the hat will help revitalize flat hair and keep the scalp clean. Unlike most other hair growth helmets currently out in the market that are wired and bulky, ZeroT keeps the treatment subtle. 
Thanks to its sleek design, ZeroT's users can even wear it outside of the house without others noticing the special care taking place underneath.
"In order to see an actual difference in your hair, you need to uphold a regular care routine," said ZEROi LAB CEO Taekyeong Oh. "The goal of ZeroT Cap is to present an affordable and convenient solution to hair care that can be easily added to your daily routine. That's why we keep ZeroT very cost-effective."
To learn more about ZeroT Cap, visit Zeroilab
The post ZeroT Cap Provides Hair Growth in the Convenience of a Hat appeared first on Zex PR Wire.