San Mateo, CA, US: AI is an abbreviation of Artificial Intelligence, and Avatar is either a 2-D or 3-D graphical representation of a human character. When both come up with a combo, they join each other with the third word, power. So, Al Avatar is AI-Powered-Avatar which is easy to understand that it is an Artificial Intelligence Powered Human bot.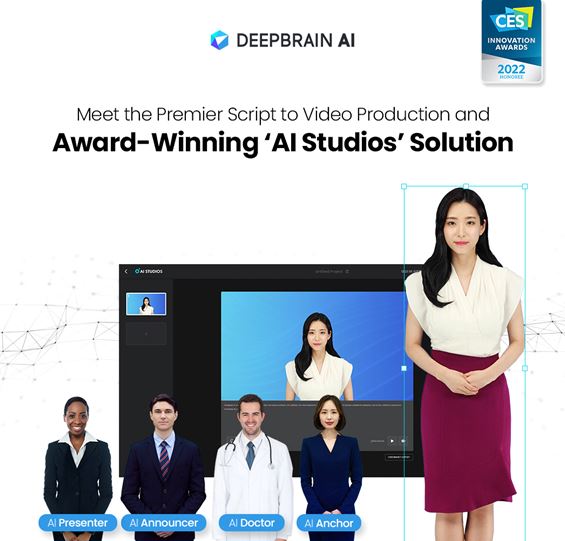 These AI Avatars are used to enhance human association. The development and progression are growing fast due to race in the technological invention. The reason behind the popularity of AI Avatar, it can communicate with due to its NLP algorithm.
NLP algorithm is known as Natural Language Process Algorithm. However, it also seems that most of the population likes to interact with a human-like bot. It is now moving towards conversational AI, the next step towards automated messaging or speech-empowered applications for human and computer interaction.
Deepbrain AI is trying to improve these human-like bots. They made a budget of $44 million in a Series B round led by Korea Development Bank for this conversational AI. So, the association or connection between humans and these AI bots can be improved.
Artificial Intelligence as a Digital Revolution:
Human nature is too much curious. Due to curiosity, he has crossed some ages of development. Humans started from the ice age, entered the stone age, and then the iron age; they used water and steam for the first time that merely helped them cook food. Then he made progress and invented electricity. Now humans are in the advanced age of life, the tech age. But still, he is searching for something more advanced, and it looks like we lie somewhere between the 3rd and 4th ages of development. And the 4th one will be the revolutionary age. And the revolution means "An Instance of Revolving." This base for this 4th age will be artificial intelligence and big data with a digital revolutionary phase.
If we look around digital revolutionary phase has been started. Man has invented AI digital bots that can create an association with impressive leaps, and mechanical power made it possible. In short, the use of artificial intelligence to compute data for immense changes is Artificial Intelligence as a Digital Revolution.
How AI Avatar Influences Gaming Industry?
If we go almost 15 years back, there were the small phones. There was a cricket game on one of those mobile phones. The 24 players were of the exact sizes and shapes. The difference was in just their dress colors for team differentiation. Except for dress color, everything was the same for all the players. It is pretty funny to even imagine in this modern age. This is the age of Artificial Intelligence and the digital revolution. With clear graphical representation, you can see two-dimensional or 3-dimensional players in your video games.
You can even design a player copying yourself to see in your game. This is the AI Avatar that mainly influenced the gaming industry. Due to the explicit graphical and 3-dimensional representations. You can see the maximum application of AI Avatar in this industry. You can design your Avatar with the desired features for your game.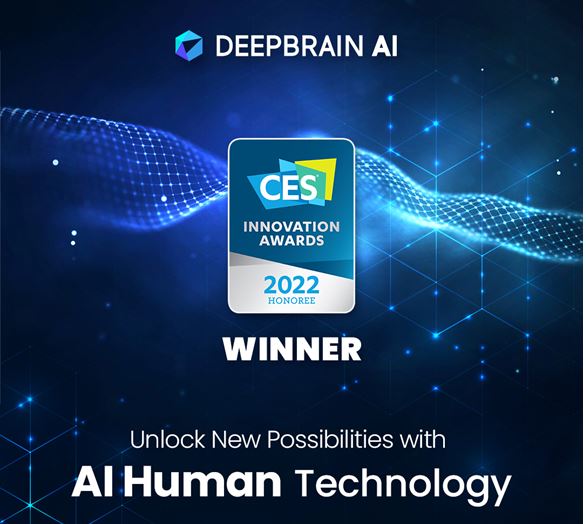 AI and YouTube:
Unlike Google, YouTube is also a fast-growing channel to provide information. It supports communication with visual effects. You can teach or learn anything from the App. In the past few years where the YouTube family got famous for getting information, providers also increased.
Due to its earning awareness, people started their channels with fake news and rumors to get more subscribers and views. Similar to other social media platforms like Facebook and Instagram, YouTube failed to overcome this irrelevant content. But now, due to the cooperation of Artificial Intelligence, YouTube has been successful in controlling this situation.
Artificial Intelligence can notify a person if he is uploading irrelevant content. If he continues to do so, it will suspend his account. Here is how artificial intelligence is being used on YouTube. Moreover, AI wisely deals with AI videos without film, casting, or editing Via AISTUDIOS. You can make your video unforgettable by adding and removing the background of the video. You can also add subtitles and visual effects to the video with an AI generator or AISTUDIOS.
Furthermore, there is an advanced AI STUDIO production for 2022 be Deepbrain AI. It is a combining technology of AI Deepbrain, SaaS, and computers to lower the studio costs. This video production tool can create videos without casting real people. This production is named as CES 2022 Innovation Award Product AI Studios
Faster and Effective Communication with AI:
Communication is a way of sharing and transferring information to each other. Artificial Intelligence made communication accessible, faster, and effective. For example, you can share or transfer information by speaking or writing. With the help of AI, you can communicate worldwide in a second. You can directly make an audio or video call for effective communication. AI allows TTS (Text to Speak conversion), which can help you focus on listening and learning simultaneously.
On the other hand, if you want to transfer information from text to a good video which is a visual means of communication, you can use AI. With the help of AI, you can copy-paste your text to artificial design leverage or an AI generator, which can help you voice over your text in videos.
The Bottom line:
No doubt, artificial intelligence is the fastest-growing field after the technology age. This sector is still expected to grow by 120% each year till 2025. It is also predicted that 2025 will initiate the most advanced age.
AI STUDIOS is offering you many features by working as an AI generator. Try AI STUDIOS now and enjoy the many unique functionalities for creating your AI video.
Media Content:
Contact: Won
Email: [email protected]
Website: https://www.deepbrainai.io/