Queensland, Townsville, Australia — Dr. Mark Vucak was born in Kuwait. As a young child, Dr. Mark had lots of experience travelling here and there. This may not come as a surprise as his father was an aircraft engineer while his mother was an air hostess. He had an adventurous life and one might not have thought of him going into the surgery industry. He used to participate in international canoeing competitions and also represented Australia in chess competitions when he was much younger. He decided not to follow his parents' footsteps and created his own path.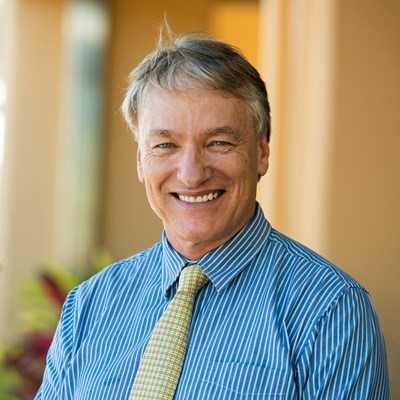 Upon completing his education, he began to work as a surgical consultant at the Royal Perth Hospital, Freemantle Hospital and Sir Charles Gairdner Hospital. While working as a surgical consultant, he gained more practical first-hand knowledge of surgical operations.
As for plastic surgery in Queensland, Dr. Mark is a pioneer in regional Queensland. In 1994, Dr. Mark established the first plastic surgery practice in Townsville, Queensland Plastic Surgery. Additional offices were also opened in Mackay, Cairns and Rockhampton. This has been a great outcome for Townsville.
Allowing people to undergo procedures without having to travel out of North Queensland has made it more affordable for patients and helped with their recovery. When people decide to have plastic surgery, they have to undertake additional heavy costs on transportation. They might have to fly to big cities to get their surgeries done. Queensland Plastic Surgery saves these costs and provides optimum service and after care.
As someone dedicated to making people feel more comfortable in their bodies, Dr. Vucak became known for his plastic surgery. In 2000, he went on and established Chrysalis Medispa, also in Townsville.
According to him, treating multiple members of a family is something he finds fulfilling about working in North Queensland. The people of North Queensland are grateful to him for bringing such advanced practice to the neighbourhood. In the region alone, Dr. Mark Vucak has operated on over 70,000 patients.
As the years roll by and technological improvements evolve, plastic surgery has also evolved. Dr Vucak has seen significant changes in the techniques and trends for plastic surgery. He revealed that, while breast augmentation used to be the commonest and most preferred type of surgery in the 80s and '90s, breast reduction has become more popular recently.
Dr. Vucakalso recognizes the way social media has contributed to growth in plastic surgery. With the evolution of social media, people are encouraged when they see a before and after picture of someone, they know who has had a tummy tuck or breast reduction. They see how possible it is to make these changes.
Dr. Vucak's extensive experience is an important part of his success. As he has gained experience in his field and grown more confident in surgical techniques, his focus has turned more to his patients, seeing how people's lives change as a result of their procedure.
As a very successful surgeon, Dr. Vucak has performed thousands of breast reductions, tummy tucks and other procedures, and more than 10,000 breast augmentations. Aside from carrying out plastic surgeries, he also shares his knowledge with surgical trainees and interns at James Cook University.
Outside of his work, he is enjoys spending time with his family, which includes his two young daughters. While he continues to be busy at Queensland Plastic Surgery,
Dr. Mark Vucak tries to balance his work life and family life. With two daughters, his family enjoys spending time in nature and exploring beautiful North Queensland. Dr. Mark strongly believes that they are lucky to live in Queensland. Having travelled far and wide, he sees Queensland as a very beautiful treasure. The bush, the rivers and the environment as a whole are so peaceful and relaxing. He prefers Townsville to other major cities across Australia.
Media contact:
Company Name – Queensland Plastic Surgery – Dr Mark Vucak
Website – https://www.qldplasticsurgery.com.au/consultations
Email – [email protected]