Calgary, Canada, 19th Jan 2022, ZEXPRWIRE, Calgary is a big city with hundreds of moving companies. So, when a Calgarian seeks a moving company it should not be just good. It needs to be affordable too. According to people, stats, and expert opinion, Calgary Movers Pro is the most affordable moving company in Calgary.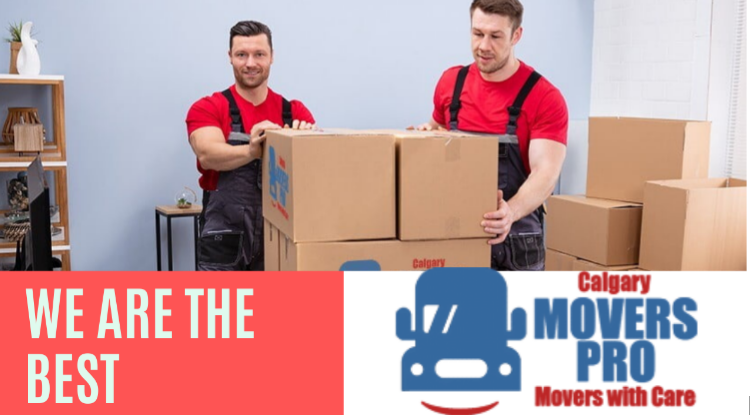 Why is Calgary Movers Pro called the most affordable moving company from all moving companies in Calgary?
Calgary Movers Pro offers free travel time within Calgary. No truck fee or fuel charge. Hidden Charges by moving companies have been making a lot of noise these days. They regularly hear about companies charging more than they promised. Seeing a clueless amount added to the final bill is never a pleasing scene for the customer. But not with Calgary Movers Pro. They do not charge any hidden costs. For this reason, a short chat with the owner of the company is enough to give a customer enough information.
What is Travel time, truck fee, and fuel charge by moving companies?
The driving time from the warehouse to the customer location is called travel time. Most companies in Calgary charge an additional one hour for travel time on top of the final bill.  If the moving company hourly rate is 99$ per hour, and the whole move was 5 hours to complete.
The total will be 99$ x 5 hours + 99$ = 594 $   Additional to that 7% of fuel and truck charge will be added to it. The total move of 5 hours will cost 635.58 CAD
Calgary Movers Pro is the only company in Alberta that offers free travel time and no truck or fuel charge. Therefore, the customers do not need to pay extra while choosing their moving services in Calgary.
The vision of affordable moving services in Calgary
We talked to the owner of Calgary Movers Pro, Andy Demy, about their vision. He said, "We started the company to provide people the best service at the most reasonable price possible. I think after 24 years of founding our company, we successfully achieved our goals. We want to always be reasonable and professional towards our clients."
Calgary Movers Pro completes over 400 moves a month. A stat from the company showed us that they get a lot of customers from referrals. This could indicate one thing: Trustworthiness. So, after looking at all the aspects of the company, we believe that they deserve to be called the most affordable moving company in Calgary.
About Calgary Movers Pro
Calgary Movers Pro is one of the biggest moving companies in Calgary. They started their journey back in 1994 with only one truck. Their present owner Andy Demy changed everything after taking over. Right now the company has more than 30 trucks and more than 60 committed employees. They provide a wide range of moving services. Their moving services include residential, office, long-distance, commercial, piano, appliances, etc. They provide services in other cities like Vancouver, Toronto, Edmonton, Victoria, etc.
Website: Movers Calgary
Social media: Facebook & Linkedin
Reviews: Google reviews & Yelp Reviews & BBB.Org Reviews
The post Calgary Movers Pro is the Most Affordable Moving Company in the Calgary appeared first on Zex PR Wire.