Tortola, British Virgin Islands, 20 Jan 2022, ZEXPRWIRE, Heroes of NFT is a metaverse game environment where players can create their own Metasphere, roam the universe, interact, and trade Avalanche NFTs with other users while enjoying play-to-earn games in our battle arenas. While waiting in the lobby, players can play various games besides the initial one, Heroes of NFT. For the time being, we're naming the project after our debut game, Heroes of NFT.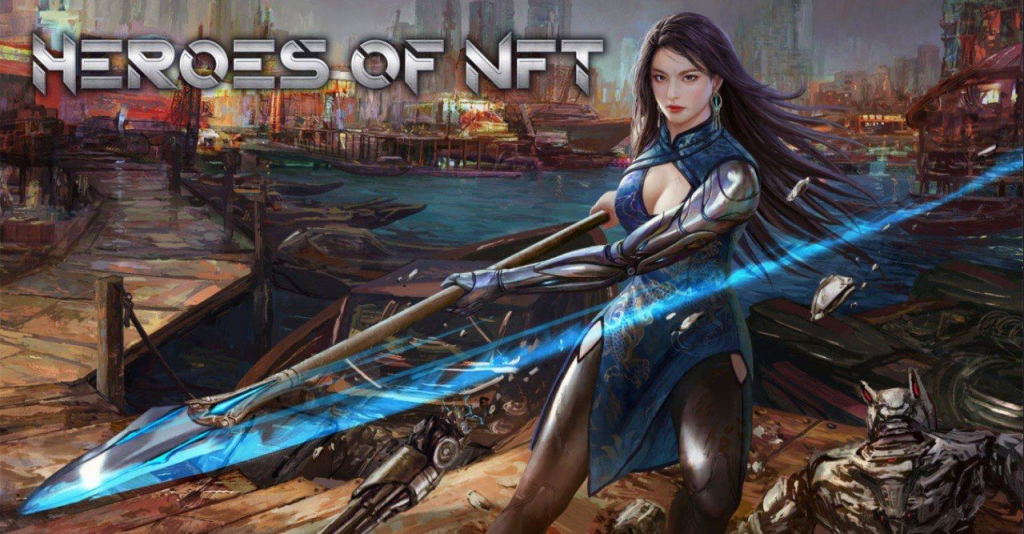 Heroes of NFT game is a turn-based collectible trading card game where you need to devise a strategy rather than rely on the pure chance or strength of your heroes. You will battle your heroes against your opponents to complete missions and reach victory. Players can compete in arena battles or enter tournaments to show off their talents while using distinctive hero cards. Such additions as spell cards, weapons, and cosmetics to the game mechanics will bring your heroes extra power and customization options, making the tournaments extra challenging and exciting while having an avatar that represents who you are. Furthermore, these items will be available for sale in the marketplace and bring more volume to the game economy. Advancing through the reward paths with experience gains, awards all the players with HRM tokens as well as spell cards. The Play 2 Earn mechanics of our game will allow players to benefit from the game economy.
Heroes of NFT differ from other projects.
We have created an innovative division of labor in the Heroes of NFT ecosystem. With this innovative model, users can enjoy Heroes of NFT without having to play the game. Early investors, referred to as Farmers, will benefit by providing HON tokens to the ecosystem thanks to the yield farming protocol. Gamers who will make up the majority, will earn HRM tokens by playing the game. They will also be the ones who spend AVAX to buy NFTs and spend HON in the marketplace for Hero NFTs, skins, Metaspheres, hero items, and spend HRM for in-game items. Workers who will not play the game as much as gamers but those who still want to earn income from Heroes of NFT will be able to do so by staking character NFTs with HON tokens. 
Having an interactive game that you can play against your opponents as opposed to a browser-based idle game differentiates us from the many projects on the Avalanche network. An additional advantage is that players can start to play the game with a relatively lower investment compared to some other projects.
Holders of our governance token, HON will determine the future of the game through project DAO, and thus, the community will have a tangible impact in designing the future of the game.  
Our co-founders are a highly-skilled group of individuals. All the members are graduates of the same university, which is one of Turkey's top-ranked and internationally known universities. Because the team members live in the same city, they have the opportunity to meet up for team-building activities. For start-ups, we feel that team building is critical.
We have important partners and backers including Avaxstars, NFTrade, Yetiswap, Colony, Maven Capital, DAR Labs, Aventures DAO, who are crucial for our project's success. Their investments and partnerships help us develop the project while ensuring funding. 
Our future plans include renewing the arena design and creating 3D versions of the characters in order to make the experience more realistic and effective while playing the game. On the other hand, we plan to integrate in-game voice chat and emoji chats to increase interaction between players.
On the other hand, in the process of moving our project to the metaverse, we have plans to launch our metaverse lobby screen, sell Metaspheres (land), start using avatars, and launch AR/VR applications. As an end goal, you will be able to create your own Metasphere, roam the universe, interact and trade Avalanche NFTs with other users while enjoying the play-to-earn games in our battle arenas. You will start by designing your own Avatar, create your own NFT stand where you can display and list all your NFTs from Avalanche projects for sale. Then you will let your Avatar roam the universe, visit your neighbors, mingle with other Avatars, and explore their NFT stands. You will be able to make a bid on their NFTs or make swap offers.
With all the specifications combined, we aim to present you with a platform where you can earn money, have fun and represent yourself in various forms and formats while also providing you with a novel-like storyline. Follow our Twitter account to get information about our IDO. It will be announced very soon!
Heroes are #strongertogether and WAGMI. 
Website: https://heroesofnft.com
Twitter: https://twitter.com/heroesofnft
Telegram: https://t.me/heroesofNFTofficial
Discord: https://discord.com/invite/ngvATGZ6QE
Media Contact:
Marketing Team
Email: [email protected]
The post Heroes of NFT: First collectible NFT card game on Avalanche Network with Metaverse appeared first on Zex PR Wire.