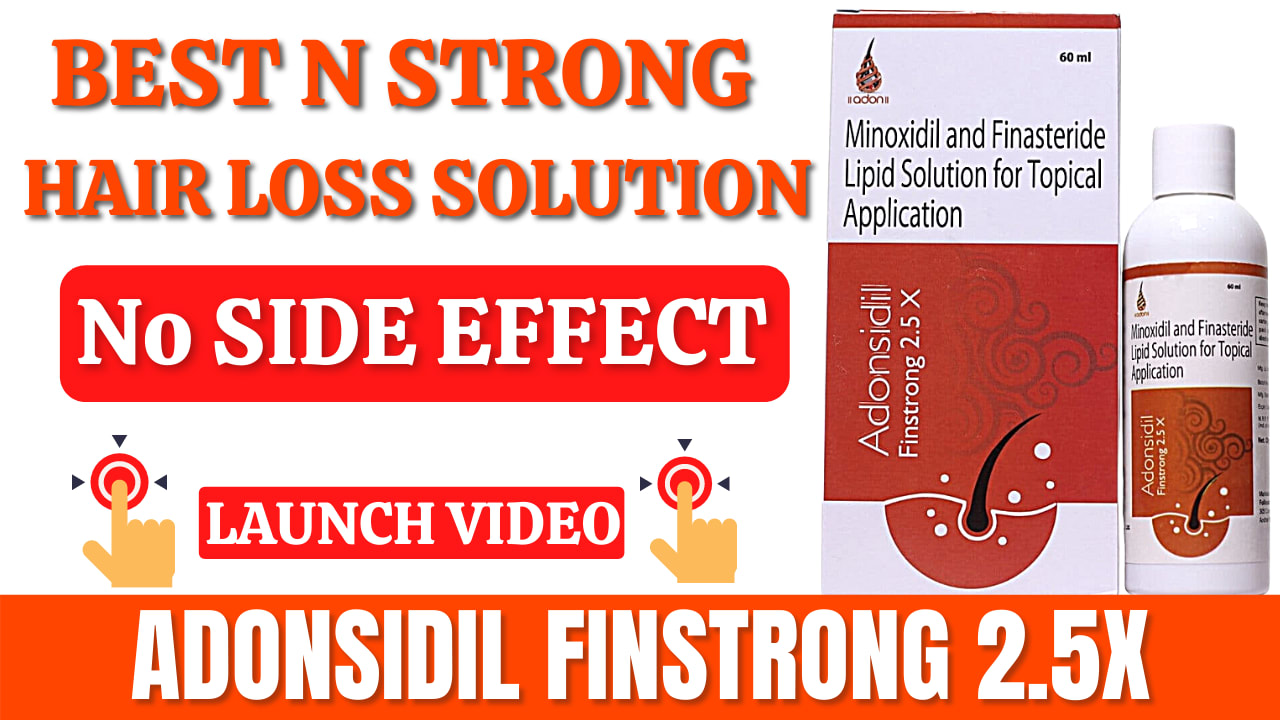 Mumbai, India, 13 June 2021, ZEXPRWIRE, Hair loss has been a common problem for Indian, especially for the youth. Unlike Europeans and Americans, bald heads are not considered as fashion. Instead, it is a cause of major concern and people with a bald head or less hair lose their confidence in facing the public. Indians are ashamed of showing their bald head and can often go to extreme limits to grow back hair or stop the excessive hair fall problem. 
Though medical science has found many solutions for this problem like hair transplantation and the famous Finasteride tablet, however, these have their own side effects that not everyone wants to risk. Finasteride is considered to be the strongest medicine for hair loss and hair regrowth, but one of its major side effects is loss of sexual desire or erectile dysfunction. Healthy and fluffy hair is important for every Indian but not at the cost of bearing sexual side effects of Finasteride. 
For the first time in India, Adon Hair Care has found the perfect and the best solution for the hair loss problem with minimal or no side effects at all. Dr Ashok Sinha – Hair transplant surgeon, hair expert and hair scientist and one of the founders of Adon Hair Care, along with his team of experts invented the perfect replacement of the Finasteride tablet with no side effects. 
Follicular Technologies Pvt Ltd. introduced Adon Hair Care's Adonsidil Finstrong 2.5X. This medicine contains Minoxidil 5% and Finasteride 0.2.5%. While other India Minoxidil has only 0.1% Finsateride, Adonsidil Finstrong contains 0.25% Finasteride. Dr Ashok Sinha claims that if Finasteride 0.2 5% is applied twice a day, it blocks DHT more efficiently and also the level of Finasteride in the blood is less as compared to consuming 1 mg tablet per day. He says, using 0.25% finasteride twice daily has more effect and fewer side effect.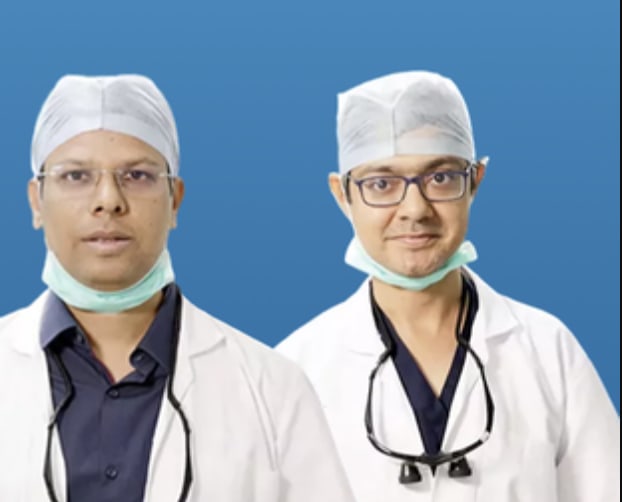 After deep research and study, Adon Hair Care has come up with ADONSIDIL FINstrong 2.5 X, so that Indians can apply this product on their scalp without any fear, which will make their hair better. Adonsidil Finestrong 2.5X is far ahead of all other Minoxidil Finasteride combinations. Some of the points discussed by Dr Ashok Sinha on why Adonsidil Finstrong 2.5X is recommended for people suffering from hair loss problem are:
Adonsidil Finstrong 2.5x  has 0.25 finasteride instead of 0.1%, which is more effective without any side effects.
Alcohol has also been used in this, as well as lipids. Alcohol is the best solvent and vehicle for minoxidil while lipid increases penetration and neutralizes the side effects of alcohol such as itching, irritation, and dryness.
One special molecule, diethylene glycol monoethyl ether is added to increase the penetration of minoxidil, making the combination stronger.
After applying Adonsidil Finstrong 2.5X, you can easily wash it off just with water.
Adon Hair Care's Adonsidil Finstrong 2.5X is the best solution for those looking for hair loss treatment without worrying about any side effects.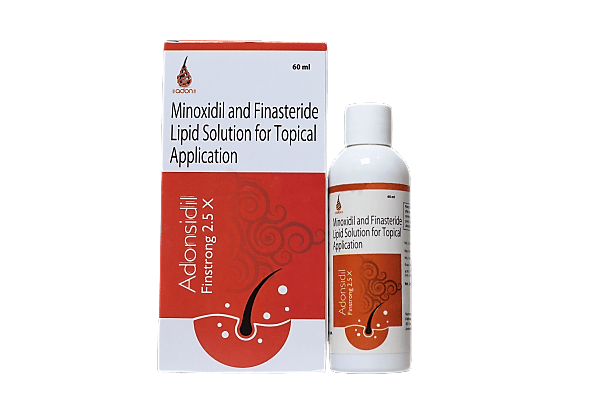 Short Description of Adonsidil Finstrong 2.5X Solution:
Company: Follicular Technologies Pvt. Ltd.
Composition: Minoxidil 5% & Finasteride 0.25 % with power of transcutol in lipid base.
Packing: 60 ML bottle for external application.
Storage: Store below 25°C. Protect from direct sunlight. It is extremely flammable. Avoid fire, flame or smoking during and immediately following application.
Use: It is used for the treatment of hair loss (alopecia) especially patterned hair loss in males only.
You can order Adonsidil Finstrong 2.5X Solution with a 22% discount only at a cost of INR  650 from – www.adonwellness.com. You can choose an easy payment method at your convenience. Both cash on delivery and online payment are available. If you are still not sure about the product and need the consultation of an expert you can book an online appointment using any of the following:
Media contact
Connect with Whatsapp –  https://wa.link/2hp46k
Call at  +91 9595 676 676
Address – https://g.page/adonclinic?share
ADON TRICHOLOGY CLINIC 
Dr Ashok Sinha – 306, Cosmos Plaza, besides D N Nagar metro station, D.N.Nagar, Andheri West, Mumbai, Maharashtra 400053.
The post For The First Time Best Minoxidil In India For People Suffering From Hair Loss – Adonsidil Finstrong 2.5X appeared first on Zex PR Wire.