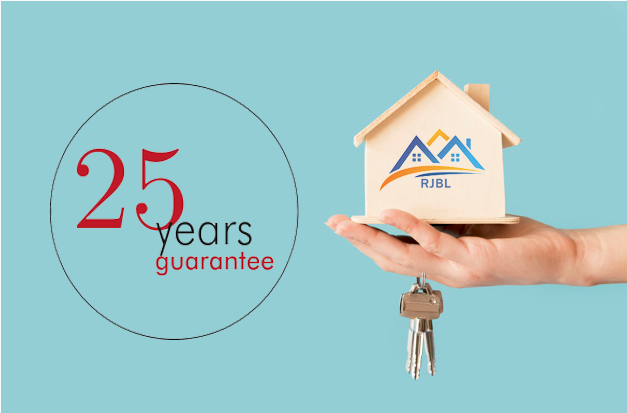 Haryana, India, 13 June 2021, ZEXPRWIRE, RJBL, which the government of India authorizes, is providing the best lifting of buildings and houses. It's India's top award-winning organization which is offering house lifting in Bangalore also. Moreover, this organization has 47 years of service.RJBL is offering fantastic work with a guarantee of 25 years, which facilitates the people. Now we will tell you the complete details about our perfect pieces. Let's have a look.
There are many plans where to protect your house; house lifting can be a feasible way. Mostly when there is a need to prevent flooding, when you need to replace a decaying or settling base, when you need to add up a story, to add up an open space in the basement, or also to enlarge space in a trading house.
House lifting can be dangerous when it is crucial due to difficult situations, e.g., flooding or a descending foundation. RJBL works for you to make this whole process as easy as possible. Our advanced construction lifting equipment and experience of 47 years permit us to increase your house equitably and regularly, whether increasing your home ten inches or more than fourteen feet. It also causes just minor damage to the interior or exterior of the house. We support your structure so carefully during the process of digging.
Why Is House Lifting So Important?
House lifting can also be so crucial when you desire to replace a broken foundation due to specific reasons: the material used in the underlining of the house, age, or settling. House lifting is necessary due to one of the leading causes: deteriorating or settling the foundation. Lifting the house from several inches to many feet provides your architecture the permission which is essential to dig or to replace your foundation while your home is supported solidly.
RJBL, authorized by the Government of India, can lift your building with no damage. We have a lot of knowledge and industry experience and also providing our services from 47 years. We are offering high-quality Building Lifting. Our experts work with the clients to provide them with the perfect solution. Before providing our services, our experts make a particular plan, and then they accomplish this in the most acceptable, feasible way. To uplift the building, our experts use sophisticated technologies. We have earned a lot of fame in providing high-level lifting services for tall buildings.
Why is there a need for the building to be lifted?
Every year some areas in the whole country get more rain than rivers and canals, threatening the houses in these areas. Coastal areas are at significant risk for building damage due to flooding. So we are here to serve you and to lift your building. We will
increase your structure with a solid plan which will protect your building from big storms.
House Lifting is necessary for houses in Bangalore that face rainwater blocking, sewage problems, and drainage. RJBL house lifting services are in high demand and also with a guarantee of 25 years. It's also a damage-free lifting. Our primary purpose is to take such methods which don't harm the house during the lifting work. Our experts work with the planned strategies. Our lifting service in Bangalore offers the best drainage of water channels and downpours. Our house lifting services are provided for increasing the tallness of houses and making strong foundations beneath.
Contact Info :
Managing Director: Mr Manoj Rana
Phone – +91 8685929515
Email – [email protected]
Website: https://www.indiahouselifting.com/
The post RJBL-The most award-winning organization of India providing the best lifting of houses and buildings appeared first on Zex PR Wire.