New York City, NY, 15th March 2022, ZEXPRWIRE, At one time, cryptocurrency was nothing more than a niche interest. Bitcoin was created in 2009, only just over 10 years ago, but it caught on quickly. Today, there are more than 40 million crypto users around the world.
Nowadays, cryptocurrencies like Bitcoin and Ethereum are nearly as widespread as fiat currency. Some people live their whole lives relying more on crypto exchanges than on their own banks. You may be someone who uses crypto just as much as traditional cash.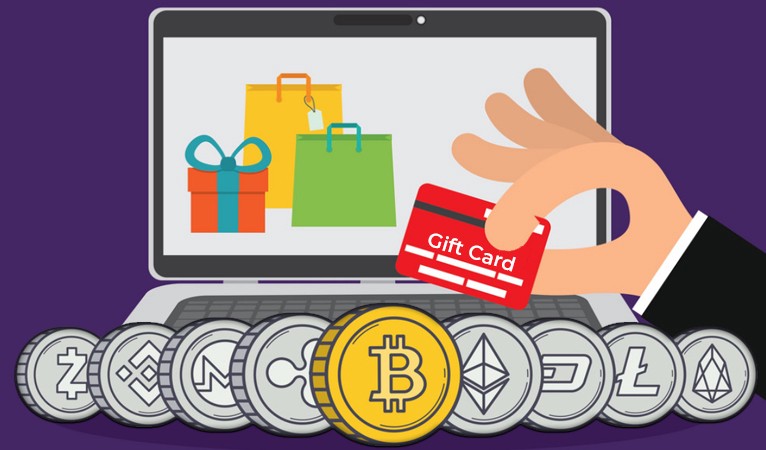 Despite crypto's popularity, however, it's still difficult to buy small items and everyday services with it. But what if you want to buy someone a gift using cryptocurrency? Can you buy presents for your loved ones without breaking out your wallet or debit card?
The short answer is yes.
In this article we'll go over all your options when it comes to buying gifts with Bitcoin and other cryptocurrencies. To find out more, keep reading.
How to Buy a Gift Using Cryptocurrency
Perhaps you have a loved one's birthday coming up, and you aren't able to take cash out of your bank account for some reason. Or maybe all of your savings are in alternative currencies, and you'd rather not trade your crypto for cash at an exchange. Either way, use one of the following strategies to get someone a gift using cryptocurrency.
Find a Store That Supports Crypto
You might find this hard to believe, but more and more retailers are accepting Bitcoin as a form of payment. Companies like Newegg, Overstock, and Groupon accept Bitcoin.
Even Shopify stores owned by small businesses can accept crypto if they have the right plugin installed. This is especially relevant if you like handmade gifts or prefer to shop at small companies.
Buy a Gift Card Using Crypto
Of course, you don't have to buy a gift directly. You could always give your loved one a gift card, and let them choose their own gift. We'll talk more about buying gift cards with cryptocurrency below.
Use a Prepaid Card
Finally, if you simply must buy a gift yourself and the retailer doesn't accept crypto, you can always get a prepaid card to spend like cash.
Essentially this means buying a gift card using crypto, then using that card to make your purchase. This is the single most flexible way to make purchases using crypto, without going to the trouble of trading out your tokens for cash.
Keep reading to learn more about using crypto with prepaid cards.
Why You Should Use Cryptocurrency to Buy Gift Cards
Gift cards are very useful for when you need to give someone a gift but aren't sure what they would like. People often rely upon them for birthday and Christmas presents for that reason. But purchasing gift cards is also a secure and convenient way to give money to someone else, whether you're repaying a loan buying drinks for the next meetup.
It's not just about giving money away, either. Sometimes you need a prepaid credit card to make purchases online while your debit or credit cards aren't available. If you had to temporarily lock your cards or had them stolen, prepaid cards can be a lifesaver.
Most of the time, people will buy prepaid cards using their standard credit or checking account. But if your accounts were frozen or you lost access to them somehow, having crypto to fall back on can prevent a financial nightmare.
Even if you still have access to your accounts and nothing's wrong, having the option to use crypto is simply more convenient. And as a bonus, you may avoid fees, credit card debt, or missed payments by paying with crypto instead of traditional banking.
Where to Buy Prepaid Gift Cards Using Cryptocurrency
You might be surprised to learn that several online retailers offer gift cards that you can get with cryptocurrency. Some of them are very large and established brands in the crypto industry. But which company is right for you?
While this will ultimately depend on your unique needs and preferences, Prepaidify is a solid choice for you to consider. We offer one of the widest selections of virtual gift cards in the world. Not only that, but we provide cards from all of the major brands, from MasterCard to American Express to Amazon.
As you can see, crypto is a much more flexible type of currency than many people give it credit for. Whether you want to pay for daily services using prepaid cards or buy more crypto using gift cards, the options are endless.
Where to Go From Here
With that, you now know everything you need to know about buying gift cards with cryptocurrency.
You know why prepaid gift cards are useful and convenient, and why using crypto opens up even more possibilities.
You understand how using crypto and prepaid cards frees you from the traditional banking system.
And you know where to go to find the widest selection of prepaid cards.
Whether you're a hard-core crypto user or a new Bitcoin fan, this information should help you manage your cryptocurrency more effectively. Instead of being an alternative investment, crypto can be a normal part of your everyday life. This includes everything from making small purchases to giving gifts to loved ones.
Don't hesitate to begin experimenting with the power of crypto and prepaid cards. Visit Prepaidify's full catalog to get started today.
The post How to Buy a Gift With Cryptocurrency appeared first on Zex PR Wire.