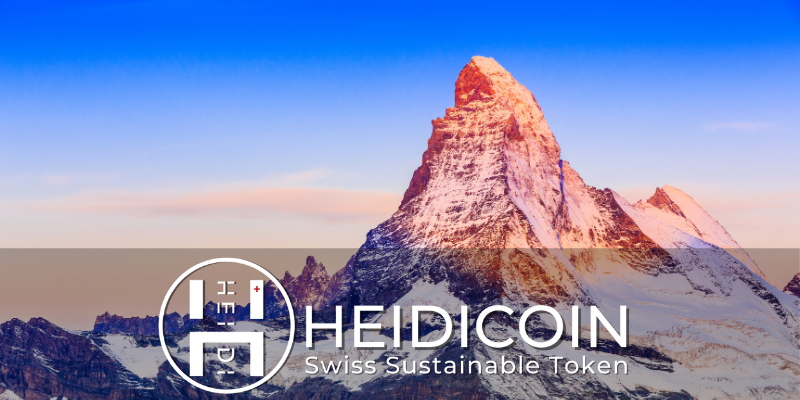 Interlaken Switzerland, November 6, 2020, ZEXPRWIRE, As the uncertainty of the American election begins to wind down, the global financial markets will quickly need to respond to a radical shift in US policy and come to terms with the fact that the final bill for COVID will push the dollar over the edge.  The events about to unfold will make 2008 look pale in comparison.  Ironically, the financial crisis in 2008 surrounding the housing debt debacle, set the stage for BitCoin's rise. In 2021 and beyond, the COVID pandemic will be the catalyst for a whole new era of niche sustainable Crypto which is decoupled from the dollar.
Regardless of the election, globally the outcome of the next four years will be challenging for financial markets.  The battle against COVID-19 has come with significant loss of both life and jobs. In the United States and Europe, governments have responded to COVID by piling on unimaginable amounts of national debt, on top of existing record high debt levels.
"Investors are becoming increasingly weary of the dwindling strength of the US dollar and dysfunctional governments around the world and they are now seeking both a safe haven for their investments as well as an opportunity to tap into profitable sustainable solutions to some of the world's problems", advises Winston Graf, managing partner at Winston Graf AG Switzerland – a niche wealth advisory focused on Swiss sustainable Crypto investing.
It is indisputable that crypto is becoming more and more mainstream and increasingly, it is being seen as a vehicle to deliver not just decentralised finance but also social benefits. One swiss token "HEIDICOIN" which offers sustainability-minded investors the opportunity to take a stake in both social entrepreneurship education delivery and ventures, has just successfully entered two global crypto exchanges (token symbol HDI):  on Coinsbit, based in the EU and ranked amongst the top 10 global exchanges as well as Atomars which is the fastest growing niche token exchange in 2020.  With a forever limited supply of only 12'910'000 tokens, HEIDI is almost twice as rare as Bitcoin.
This new crypto asset seems to have struck a chord with investors who are seeking Swiss-domiciled opportunities which also embrace sustainability by addressing problems such as climate change and its harmful effects on humanity.
Particularly of interest, is how HEIDI tokenises the delivery of social impact through social entrepreneurship education and venture funding.  The proceeds of HEIDI's sale are earmarked for upscaling of a Swiss online and traditional campus called Terra Unum College, which solely focuses on teaching social entrepreneurship. This in itself is quite noble, yet here is where the "secret sauce" comes to play:  as part of their graduation requirements, each student must incubate and develop a new social entrepreneurial concept, which then is evaluated by the college's governance board for funding through HEIDI. 
We know of no other example of such an innovation pipeline framework and it is pretty easy to see the investment potential in having an unlimited number of budding social entrepreneurs working on redesigning capitalism in a more green and sustainable way.  In the coming months, it will be interesting to follow the traction of this Swiss crypto in the market and whether it brings about the first social entrepreneurship "unicorn".  If it does, HEIDI might pave the way for a whole new generation of sustainability-minded crypto projects.  
For more information, please contact 
Ms. Chantal Bock
+41 31 520 7009
[email protected], or
visit www.terraunum.ch,
www.heidicoin.ch,
www.winston-graf.ch
The post Investors worrying of an imminent dollar decline are seeking safety and stability through Swiss sustainability crypto investments. appeared first on Zex PR Wire.