Katy, TX, USA, 7th March 2022, ZEXPRWIRE, — Supply chain transparency is critical in an age where consumers want to know where companies produce their items.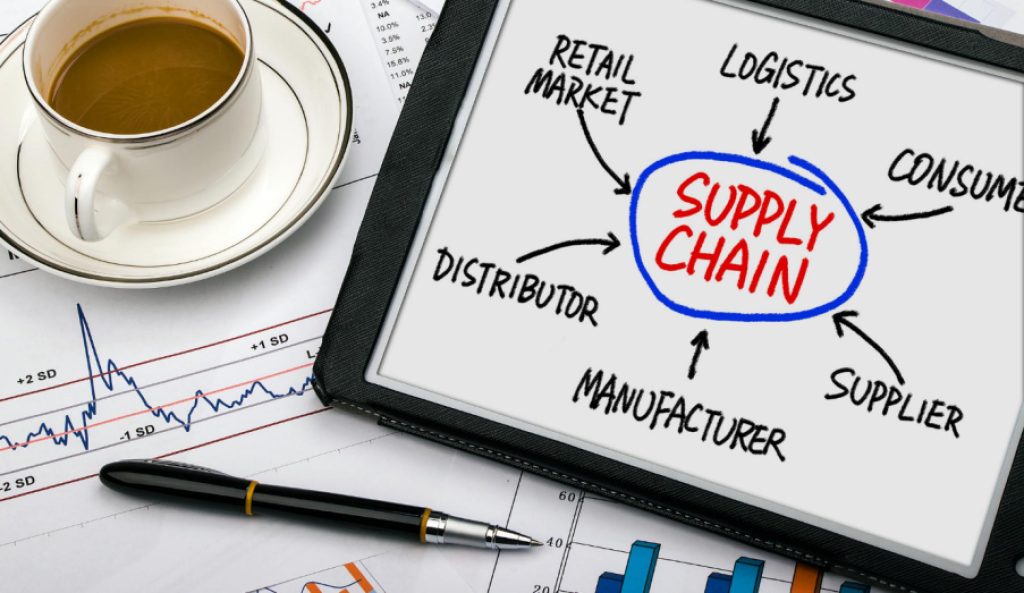 According to Detego, more consumers are becoming interested in supply chain transparency. People are interested in knowing where their items come from, including who made them and where the company sourced them. In addition, they are concerned about ethics (worker's rights, animal rights, etc.) and companies' environmental impact.
Many brands are transparent about their supply chains and production processes. Major corporations like Coca-Cola and Nike pride themselves on supply chain transparency. However, they are not the only ones.
Large corporations understand the importance of identifying their ingredients, materials, and environmental impact. Generally, when companies offer transparency to their customers, they are more likely to sell products.
This article discusses the importance of supply chain transparency for consumers and producers. It also shows five big brands that care about being open so people can buy from trustworthy brands.
What is supply chain transparency?
Supply chain transparency occurs when supply chains offer full transparency about the sourcing of their products.
A company that provides supply chain transparency is clear about the origins of its ingredients, materials, resources, and general production process.
They demonstrate to consumers, employees, and the government precisely what is in their product.
There are two levels of supply chain transparency: basic and radical transparency. These vary in the severity of the transparency, and most consumers demand radical transparency. However, this can be difficult and dangerous for producers.
Stores must divulge the source of every material or ingredient to be considered transparent. They must provide the origins of their raw materials, water usage, factory conditions, and even the environmental impact consumers will have.
The more transparent a brand is, the better. Companies like Apple are very open about how they make their products, where they get their materials, and how their customers use them.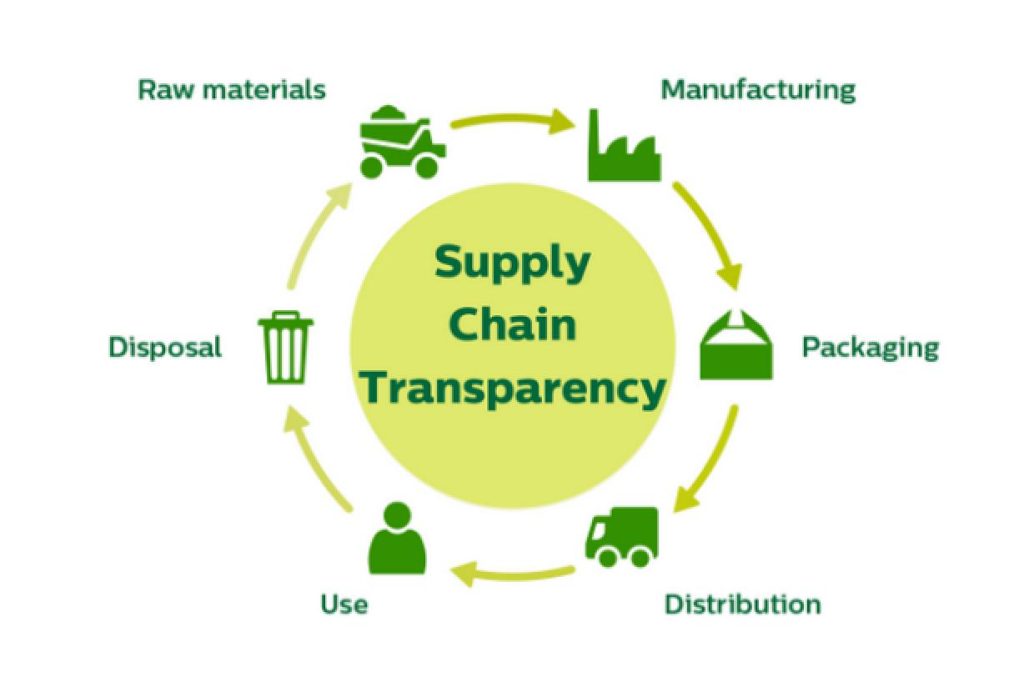 How does supply chain transparency help? 
Supply chain transparency helps companies develop a trustworthy reputation with their consumers. Whether they are a clothing brand or a food company, transparency increases the chance of repeat business.
When stores show ethical treatment through supply chain transparency, they encourage other companies to increase workers' rights. Companies are clear about wages, benefits, and the treatment of their employees. This clarity encourages people to work there, encouraging others to convert their business models like their competitors.
How can supply chain transparency hurt?
If companies fail to meet expectations, it can severely hurt their reputation. After divulging information about their brand, companies become vulnerable to criticism from third parties.
According to Harvard Business Law, supply chain transparency can be just as ineffective as it can be effective. No matter how transparent the company is, a failure to meet the expectations provided can ruin a company's image.
Some companies go through scandals that ruin their image, leading to the downfall of their company. Luckily, many companies use these scandals as opportunities to improve themselves.
Companies improve themselves in the following ways:
They begin using raw materials
They fully disclose their materials
How does supply chain transparency work?
A company achieves transparency by establishing a clear line of communication with its consumers. The line of communication is critical for the success of a product. It ensures consumers, the government, and other people trust the producer. In addition, transparency provides insight on materials, production, human rights (compensation, benefits, quality of life, etc.), and more.
Typically, consumers list the ingredients on the product or the packaging. In contrast, they list impact reports and other reports on their websites. Websites give further information about the ingredients, raw materials, and resources in the production process.
However, that is not always the case. Sometimes, supply transparency can be dangerous to brands, threatening their reputation and the overall livelihood of a company. Third parties pay close attention to the promises of companies. Therefore, if they do not meet the expectations, their reputation can be highly problematic.
Five stores with supply chain transparency
Many stores and companies provide their customers with supply chain transparency. These stores understand consumer, stakeholder, and government demands. Stores that provide you with ethically sourced materials and humane rights for their workers understand the importance of compensating workers fairly. They also understand providing benefits, proper working conditions, and fair hours.
Some of the most common stores with supply chain transparency include Nestlé, Apple, Nike, Coca-Cola, and Colgate. These stores are leaders in the global transition from the unknown to transparent, naturally sourced materials and ingredients.
Nestlé
Nestlé is proud to provide its consumers with supply chain transparency. Children are some of the primary consumers of Nestlé products. That is why Nestlé prioritizes helping children live healthier lives by crafting healthier products. As a result, they have reduced their carbon footprint and decreased their plastic usage. Furthermore, Nestlé is investing over $3 billion in initiatives between 2020 and 2025.
Nestlé has high ambitions. They source all their ingredients from ethical farms, use renewable energy to manufacture goods, and constantly develop innovative business models. According to the Nestlé website, they aim for zero environmental impact. By 2030, Nestlé should cut their emissions in half; by 2050, Nestlé will arrive at net-zero.
Apple
Apple is one of the world's leading technology brands known worldwide for its commitment to supply chain transparency. From start to finish, Apple remains radically transparent. For example, they make lists every year that look at all the materials and processes that go into making Apple products.
Instead of mining for new materials, the main objective is to use recycled materials, like old Apple products and technological devices. Apple encourages all customers to recycle old products to use them again in their production process. Reusing and recycling old technology ensures Apple upholds human rights and reduces its environmental impact worldwide.
The Coca-Cola Company
The Coca-Cola Company uses complete transparency to ensure they deliver complete customer satisfaction. They list all manufacturing, raw materials, and resources for making Coca-Cola, so consumers are entirely aware of their consumption. They also understand their safety rules, which they strictly follow by holding annual safety weeks to improve safety knowledge.
All raw materials come from sustainable sources, from suppliers who uphold Coca-Cola's vision of creating a more environmentally friendly environment. The Coca-Cola Company plans yearly goals to map out its current spending habits. By mapping their spending habits, consumers can see money spent on packaging, ingredients, and secondhand packaging. Through their integrated annual report, you can view a breakdown of their materials, sources, and spending individually.
Nike
Starting a generational wave of supply chain transparency, Nike is an excellent example of a clothing brand that took the world by storm.
Nike submits an annual Impact Report, announcing their current environmental impact. These reports give information about how Nike products are made, including how the materials in clothes are sourced, how much waste there is, and how much carbon is used.
It explicitly shows how Nike treats their employees, priority issues, and community impact. The radical transparency of Nike reveals some of the significant problems clothing companies like Nike face, such as occupational health and safety and forced labor. These issues are priorities for Nike, and they show this by conducting an ethical business.
In addition to enforcing an ethical business practice, Nike goes out of its way to encourage other clothing brands to do the same by sourcing products in regions that do not use textiles or yarn from harmful regions. Other clothing brands see their movement to source ethical goods, influencing them to do the same.
Colgate
Colgate strives to champion a healthy planet through brand transparency. They are 100% transparent about all the ingredients and materials in their products, including toothpaste, tubes, floss, and more. Additionally, they have an extensive report on their website, listing all parts of the production process from start to finish.
The innovative brand has always been ahead of its time. Colgate toothbrushes and toothpaste tubes have been recyclable for years longer than competitors. The toothpaste tubes are the first recyclable toothpaste tubes of their kind.
Furthermore, Colgate toothbrushes contain 100% recycled plastic. A majority of their products are vegan, sugar-free, and gluten-free. Plus, Colgate prides itself on fostering a worker-friendly environment.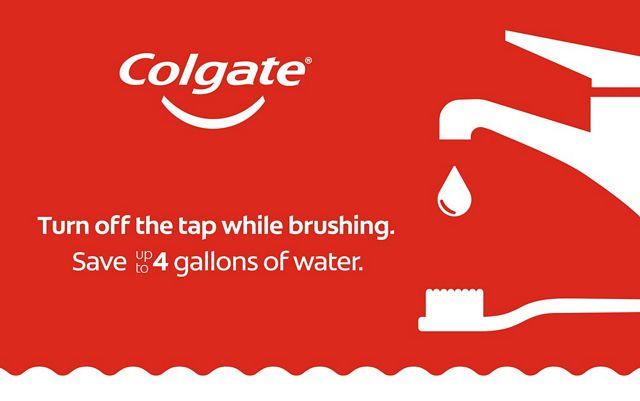 Colgate leads the #EveryDropCounts movement, encouraging people to turn off their water as they brush their teeth.
According to the Colgate website, you can save up to 42 cups of water each time you brush your teeth by turning off the water. Initiating a project to cut down on water use encourages Colgate customers to be more environmentally friendly.
Media Contact:
wecustomboxes.com
Email: [email protected]
Ph. no.: +1-281-786-4001
Address: 1997 Katy Mills Blvd, Katy TX 77494