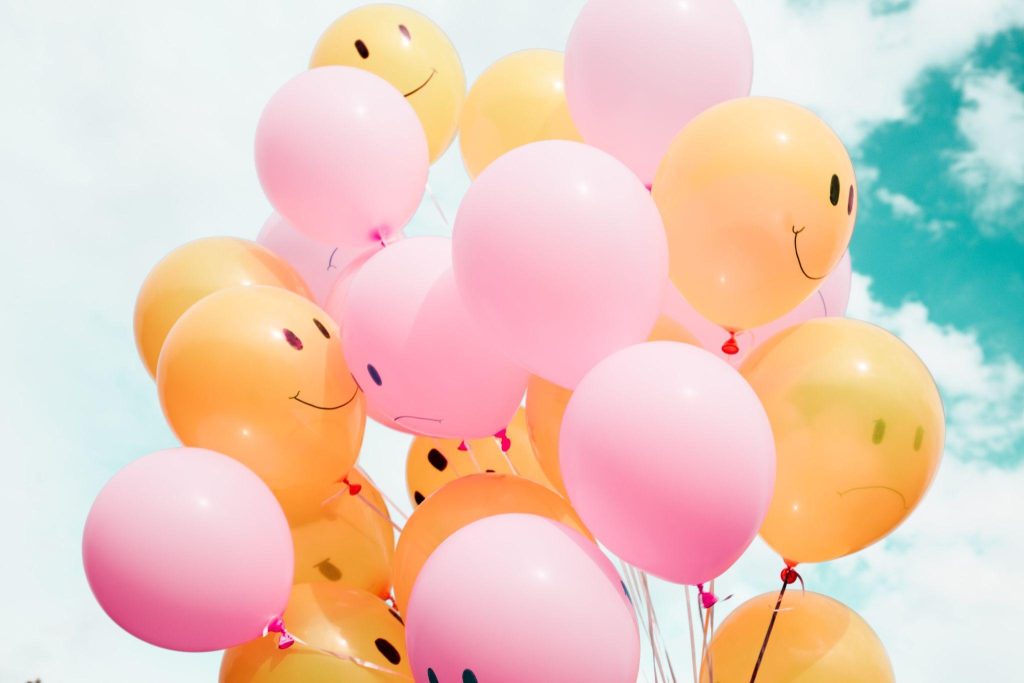 Jaipur, Rajasthan, India — Workplaces are changing rapidly. They are responding to advances in technology and changes in employee expectations and shifting their focus to align with a more connected, personalized world. The good news is that employees are eager to grow their skill sets to match the needs of the evolving workplace. The bad news is that employers think they are offering those skill-building opportunities but may not be making them available or communicating them well enough. And that's leading top employees to seek opportunities elsewhere with companies that are openly committed to employee growth.
The University of Phoenix 2022 Career Optimism Index took a comprehensive look at how 5,000 U.S. adults who work or wished to work felt about their career prospects. The Index also included survey results from 500 employers, allowing for a comparison between employees' and employers' perceptions around available resources, support for advancement and training opportunities. The survey revealed that there were often large gaps between what employers thought they were offering when it came to skill-building opportunities and what their employees believed was available.
Employer-Employee Perception Gap
The Career Optimism Index found that just 44 percent of employed Americans believed that their employer offered full or partial financial support for additional education or training, despite the fact that 82 percent of employers claim to offer this perk. And while 92 percent of employers report that their employees have the tools they need to succeed, just 77 percent of American workers believe they have these needed tools. Many American workers, four in 10 according to the Index, do not see a clear path to advancement in their careers, and 29 percent do not feel optimistic that they'll be given the opportunity to learn new skills at work.
Upskilling opportunities are critical in order for employers to attract and retain top talent, and this perception gap is leading many employees to look for work elsewhere. Nearly two-thirds of American workers say they would be likely to remain in their jobs if there were clear opportunities to gain new skills and advance.
"People know they need to get more skills, and they're not sure how to go about it," said John Woods, provost and chief academic officer at University of Phoenix. "They're saying they need awareness of upskilling opportunities, access to them and support for them. Employers think they're providing it. Employees don't think they're getting it."
Understanding Upskilling and Reskilling
With a growing demand for added tech skills as numerous positions across industries have become more digitally-focused, upskilling is becoming more common. Upskilling is when employers offer training and development programs to employees in order to fill skill gaps. Amazon, for instance, offers a number of upskilling opportunities to its employees including a Machine Learning University, a technical academy, and prepaid tuition toward qualified certificate and diploma programs.
Reskilling is about training employees in skills that will allow them to transition seamlessly into new roles. It essentially means the company is looking ahead, identifying where they will need talent, and developing that talent from within their own ranks. "This not only allows employers to remain productive," noted an article on reskilling in HR Daily Advisor, "but also may be an essential component of employee development plans, which will have an impact on employee retention.
The article further outlined that there is always a danger that employers will invest in skill building with employees only to have them find new opportunities elsewhere once they've gained new skills. But, they add, the alternative is a stagnant workforce, which can be a much riskier proposition for the future health of the business.
Upskilling and reskilling opportunities are crucial in today's job marketplace where companies are competing for top talent. Following the COVID-19 pandemic came the Great Resignation, when a massive number of workers left the workforce and left employers with significant gaps to fill. Today's job seekers have new expectations for employers, sentiments reflected in the Career Optimism Index. Among their top priorities are training and professional development opportunities. Top candidates are looking for jobs where there is the greatest potential to learn and grow.
Barriers to Companies' Offering Upskilling and Reskilling
Through surveys of 500 employers, the 2022 Career Optimism Index was able to provide a clear picture of the barriers preventing business leaders from offering the upskilling and reskilling opportunities that employees are seeking. For 42 percent of employers, these include lack of time to invest in employee training programs. Suggesting a major disconnect, some 39 percent of employers did not believe employees were sufficiently interested in upskilling opportunities.
Another 38 percent of employers had not taken the time to identify the skills gaps they needed to fill. Some 35 percent had not budgeted for skill-building programs, and 33 percent had not yet decided how their learning and development programs should be structured. Twenty-nine percent of employers had not yet connected with education partners who could help them to design and implement professional development training programs.
But while employers may be avoiding implementing employee training programs for cost reasons, the cost of losing employees is much higher. It costs about 20-50 percent of an employee's annual salary to replace them when factoring in direct costs like hiring, training and reduced productivity during the transition. Even entry-level positions can cost a company big, but developing that entry level employee into a skilled, higher-level worker can be an investment that reaps big rewards for the company.
Collaborating with University of Phoenix to Provide Skill Building for Employees
University of Phoenix is hyper focused on aligning its degree programs with in-demand workplace skills, but it is not only focused on helping students in traditional degree and certificate programs in its virtual classrooms. The University also collaborates with businesses to provide skill building for their employees through an online learning platform called Workforce Solutions.
Using Workforce Solutions, University of Phoenix works with companies to create a tailored solution to advance employee skill sets and help position the business for future success. A representative meets with company leadership to determine critical skill gaps and then helps to identify solutions that will work with a business' needs using a combination of college-level courses and programs. These might include such professional skills as communications, online marketing, social media, cybersecurity and data analytics.
"University of Phoenix is focused on our students being career-ready, and our Workforce Solutions brings that focus to help companies develop a career relevant workforce," said Collene Bay-Andersen, MBA, vice president of Corporate and Academic Alliances at University of Phoenix.
Through Workforce Solutions companies are not only ensuring that they are developing and nurturing the talent within their own ranks but also positioning themselves as desirable employers for top job candidates. With workers increasingly looking for opportunities to develop skills on the job, having an academic alliance in place and visible training and course opportunities will help attract engaged and motivated employees looking to invest their talent in the right company.
As Woods said, people today go into jobs with distinct expectations including "flexibility, mentorship and opportunities and support for development." They are unwilling to compromise, he said: "They're scrutinizing the position they have and whether the organization they're with can do those things for them. People are looking with a much more critical eye at the support they get from their employer."
Companies Benefit from Partnerships with University of Phoenix
A number of businesses have collaborated with University of Phoenix in order to extend professional development opportunities to their employees. These organizations have benefitted from increased employee loyalty, attracting sought-after candidates and developing a more skilled workforce.
In one example, Woz U wanted to improve the IT talent gap and help to create a skilled tech workforce and so partnered with University of Phoenix to create Woz Enterprise. This bootcamp-style program for community college graduates is designed to teach the essential tech skills to prepare students to serve as apprentices in STEM fields. Through the program, students are prepared to continue a four-year IT degree at University of Phoenix and eventually to enter the job market in IT roles. "The market is getting more and more challenging for employers to find skilled talent," said Nathan Jones, director of product development at University of Phoenix. "We're working together not just to skill employees up but to make them valuable throughout their careers."
The hotel giant Best Western has also teamed up with University of Phoenix to offer education to employees as well as customized hospitality certificates. Through the arrangement, Best Western staff are eligible to earn credits toward their University of Phoenix degrees through their professional work experience, reducing the cost and time needed to complete a degree. "We don't just measure success in terms of revenue," said Michael Morton, vice president of operations at Best Western Hotels and Resorts. "Our main focus is on providing a positive environment in which employees feel cared for, recognized, supported and celebrated."
About University of Phoenix
University of Phoenix is committed to advancing the educational goals of adult and nontraditional learners and is highly rated by its students for career preparation, flexible learning options and supportive learning environment. The University's degree programs are aligned with numerous in-demand career paths including in computer software, nursing and business, and they provide numerous start dates, online classes, and a variety of scholarship opportunities to make it possible for anyone to earn the degree they need to get ahead.
In addition, the University's Career Services for Life® commitment to active students and graduates provides the resources needed to be competitive in the workforce for no additional charge. These services include resume and interview support, career guidance, education and networking opportunities. Numerous Recognized Student Organizations (RSOs) provide University of Phoenix students and alumni with lifelong connections that can help them network For more information, visit www.phoenix.edu.
Media Contact
Name: Shailesh Kumar
Email: [email protected]
Address: New Sanganer Road, 47/195, Rajat Path, Mansarovar, Jaipur, Rajasthan 302020