Tempe, Arizona, 19th April 2022, ZEXPRWIRE, Real-World Cannabis Seed Company Backing its NFT With Real-World Benefits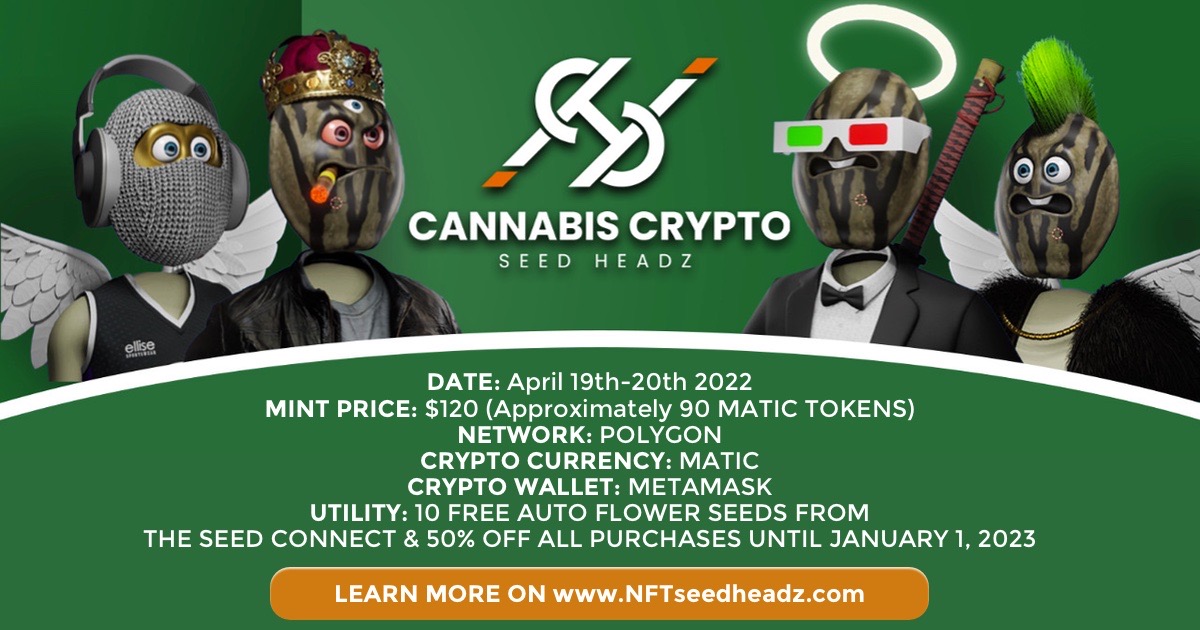 TEMPE, AZ – April 19, 2022, Tempe, Arizona-based Seed Connect, LLC, a cannabis seed supplier with one of the USA's largest marijuana seed banks, announces it will be launching its Cannabis Crypto Seed Headz Non-Fungible Token (NFT) collection. The official day of launch is April 20, 2022 at 4:20 PM EST, which coincides with the international day of celebrating cannabis worldwide.
In this inaugural collection of 2,000 NFT Cannabis Crypto Seed Headz, Seed Connect will celebrate cannabis by capturing the spirit and personality of some of its favorite seeds in its artwork. "This is the first marijuana NFT collection minted, where marijuana growers of all skill levels can gather to celebrate the exquisiteness of the sacred seed through our artwork, as well as get substantial smokin' deals in the real world that are backed by one of the leading brick and mortar marijuana seed businesses," says Dante Anthony, Seed Connect Co-Founder.
In addition to owning a unique, limited-edition piece of art, Cannabis Crypto Seed Headz NFT holders will get many benefits such as free seeds from its seed bank, mega discounts on future seed purchases, Zoom conferences and events, access to a private Discord community, whitelisting for future NFT releases, as well as access to a future, private club in the metaverse. Cannabis Crypto Seed Headz will use the Polygon network known for its quick transactions and low fees, with an opening mint price for each NFT at $120. "Holders are going to get much more than that in value since the seeds we are including with every minted NFT are worth that alone," says Dante. "We sourced great artists to represent our NFT collection, but what was equally important was creating some significant utility for our holders to enhance our NFT's value."
With only 2,000 prized NFTs in the collection and an April 20 NFT launch, it is highly recommended that potential purchasers sign up for a Coinbase digital wallet and set up a Metamask account with Polygon MATIC cryptocurrency for purchase of this unique NFT collection.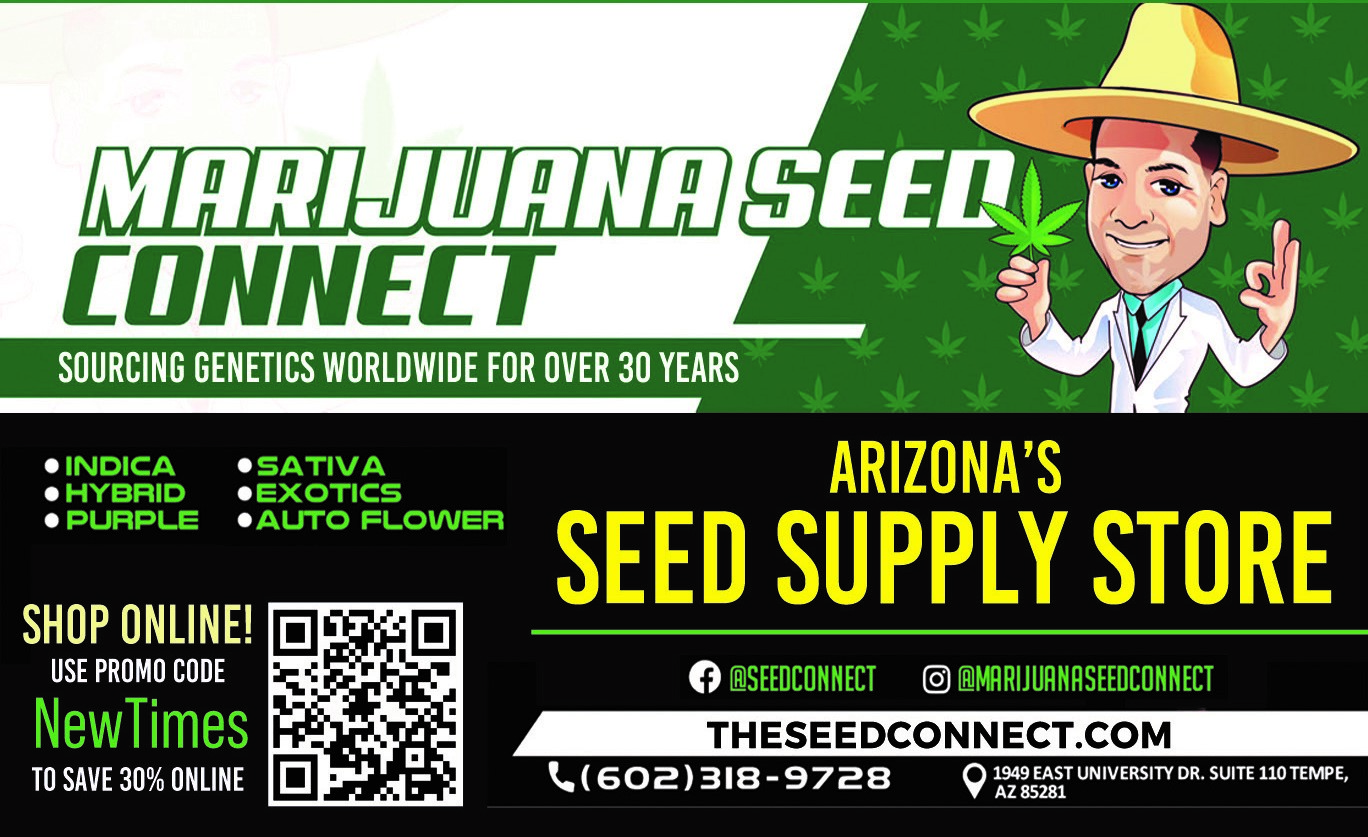 About Seed Connect
Based in Tempe, Arizona, Seed Connect is a cannabis seed supplier with one of the largest marijuana seed banks in the USA. With both brick-and-mortar and online operations, Seed Connect is committed to their customers' success with the supply of high-quality cannabis seeds and complementary support services. The staff is well versed in growing marijuana plants, and share their passion with the customers so they can have the best growing experience in the places that permit such horticulture and use.
For more information on purchasing a Cannabis Crypto Seed Headz NFT and setting up a digital wallet, go to www.nftseedheadz.com
For more information on Seed Connect LLC, contact Dante Anthony at [email protected] or call (602) 318-9728.
The post The Seed Connect to Launch the Cannabis Crypto Seed Headz Nft Collection on 4/20 at 4:20 Pm Est appeared first on Zex PR Wire.